A Routine is your personal way to fall asleep, stay asleep, and wake up refreshed.
In the Hatch Sleep app, you can create a soothing Bedtime Routine to help you sleep. A routine can consist of anything from sleep sounds, meditations, music, and more! From there, you can also set a sunrise alarm to help you gently wake up.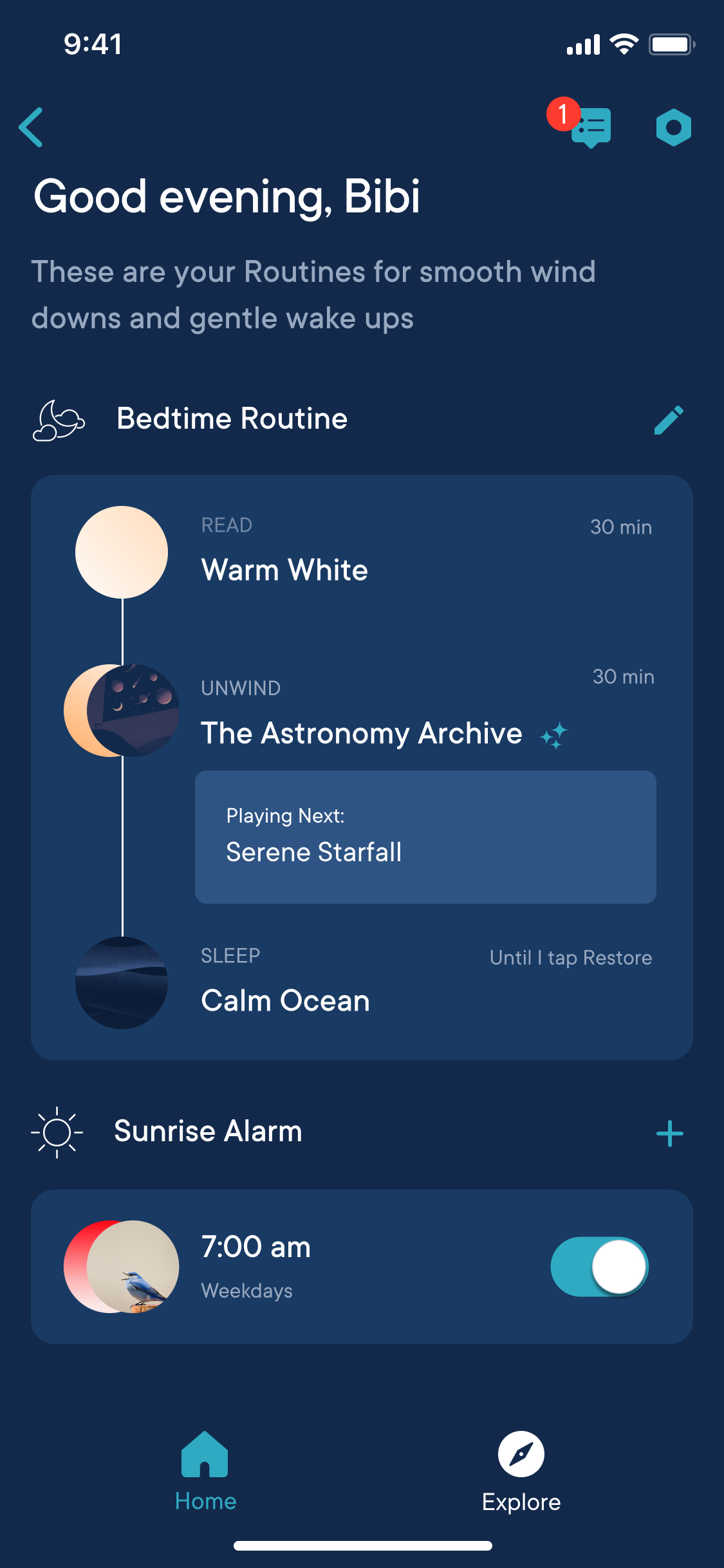 Having trouble configuring the routine of your dreams? Please send us a message and we'll have you set up and sleeping soundly in no time!